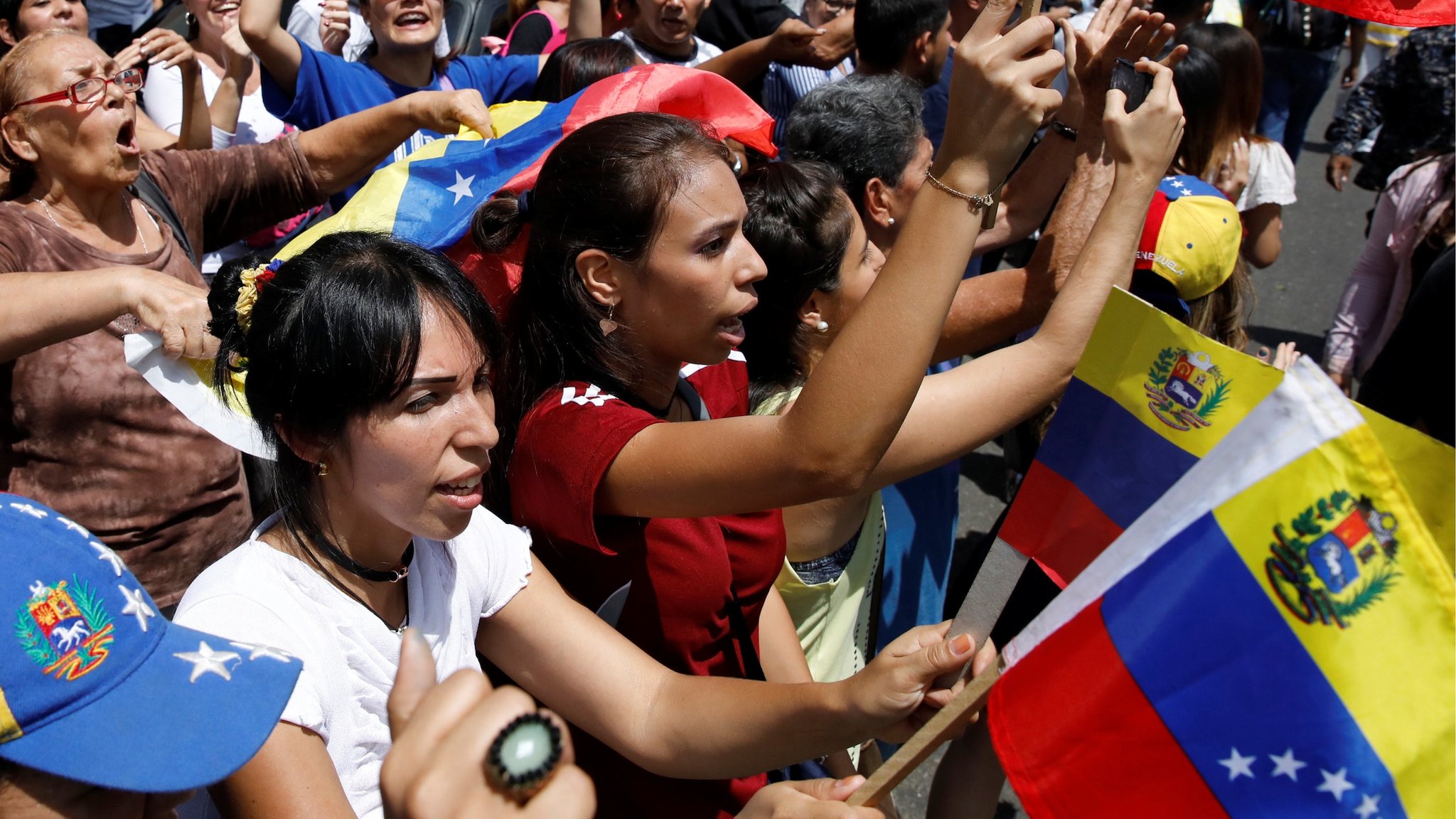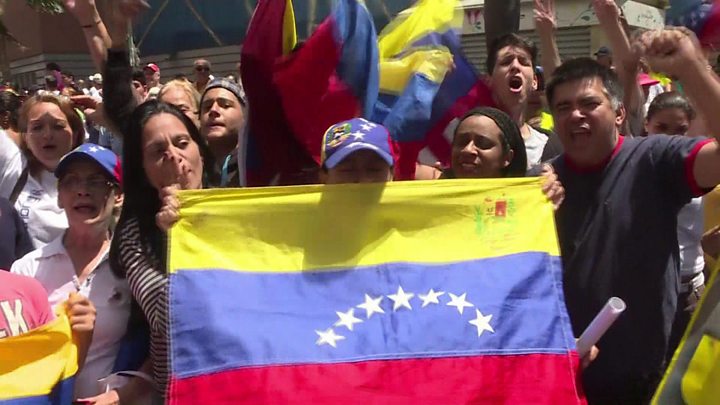 Venezuelans at home and in countries around the world are voting in an unofficial referendum on government plans for a new assembly that could change the constitution.
Critics of the new assembly say it could herald dictatorship. Improvised polling stations have been set up in more than 100 countries.
President Nicolas Maduro has described the referendum as "meaningless".
It follows months of political violence amid a worsening economic crisis.
Nearly 100 people have died in unrest between the government and opposition since April.
Opposition leader Henrique Capriles said on Friday that Venezuelans participating in the unofficial referendum would be voting for the country's freedom.
Voters are also being asked if they want fresh elections before Socialist President Nicolas Maduro's term ends in 2018 and if they want the armed forces to defend the current constitution.
BBC South America correspondent Katy Watson says the vote is symbolic but the opposition hopes that a high turnout could heap pressure on the government.
However Mr Maduro dismissed the poll.
"They have convened an internal consultation with the opposition parties, with their own mechanisms, without electoral rulebooks, without prior verification, without further verification. As if they are autonomous and decide on their own," he said.
He has called on Venezuelans to approve the constituent assembly in an official vote on 30 July, saying it was the only way to help Venezuela out of its economic and political crisis.
He has said that a new constitution would "neutralise" the opposition and defeat "coup-plotters" and thereby promote peace in Venezuela.
Opposition leaders fear that the process of setting up a new constituent assembly and rewriting the constitution would almost certainly delay this year's regional elections and next year's presidential election.
They also fear that the constituent assembly would further weaken the National Assembly, Venezuela's opposition-controlled legislative body.
What's happening in Venezuela?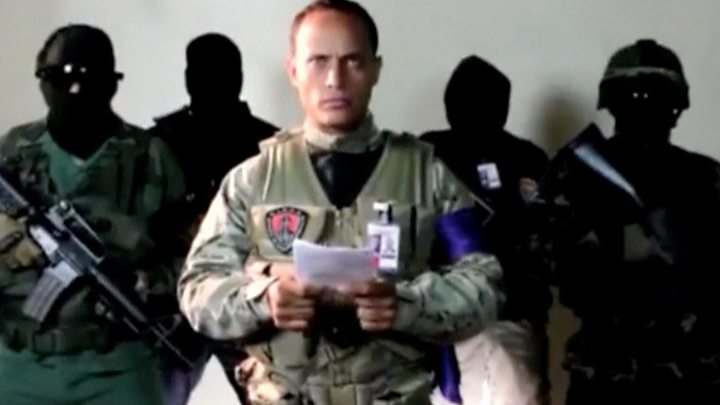 The country is in a deep economic crisis, made worse by the falling price of oil, which accounts for about 95% of its export revenues and was used to finance some of the government's generous social programmes. Forced to make cuts, President Nicolas Maduro has seen his support fall among core backers
Also, as a result of the crisis, parts of Venezuela face severe shortages of basic supplies such as medicine and food
The opposition accuses Mr Maduro of not only mismanaging the economy but also eroding the country's democratic institutions
In March, the Supreme Court decided it would take over the National Assembly. The decision was reversed, but Mr Maduro was accused by opponents of trying to stage a coup. That sparked almost daily protests calling for his resignation
Meanwhile, Mr Maduro says the opposition is trying to overthrow his government illegally, and blames the country's problems on an "economic war" being waged against him