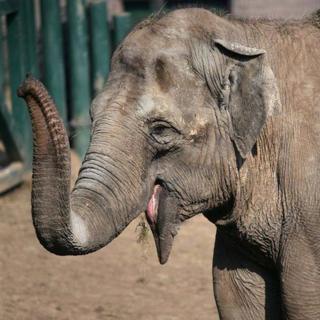 An elephant which had been at Belfast Zoo for more than 50 years has died.
Tina arrived at the zoo in 1966 and was aged 54.
She collapsed in the early hours of Sunday morning and staff and a vet took the "very difficult decision" to put her to sleep.
In a statement, the zoo said staff were "extremely saddened by the death of much-loved Asian elephant, Tina".
The zoo will remain open as normal, however the elephant house will be closed until further notice.