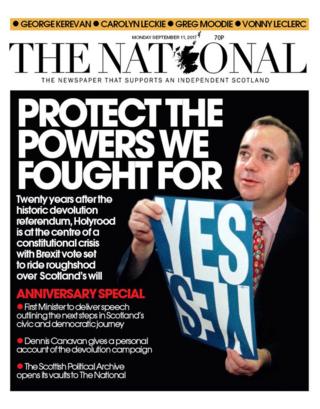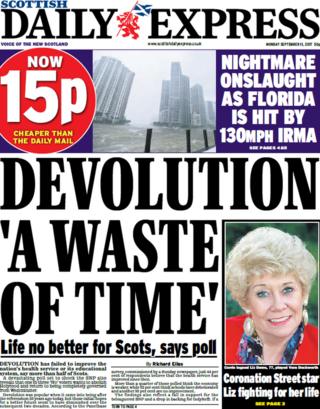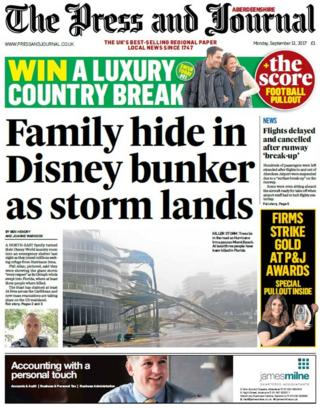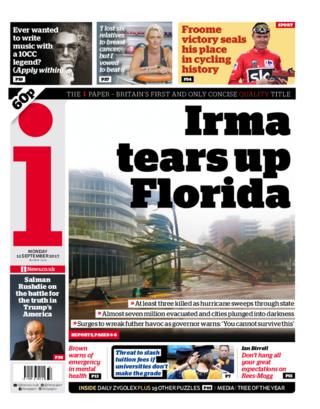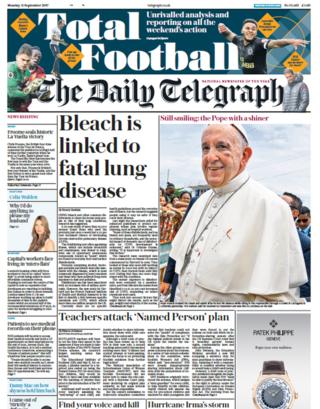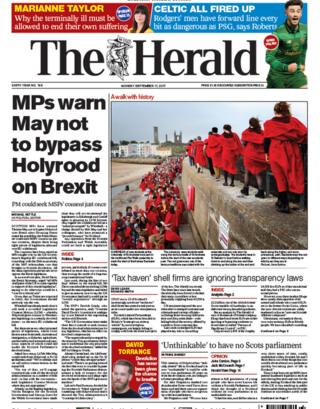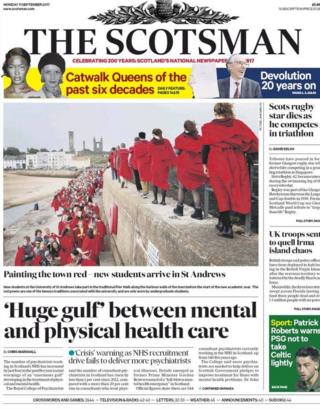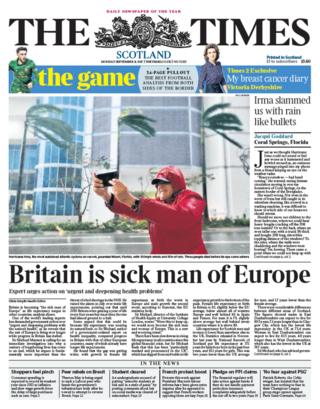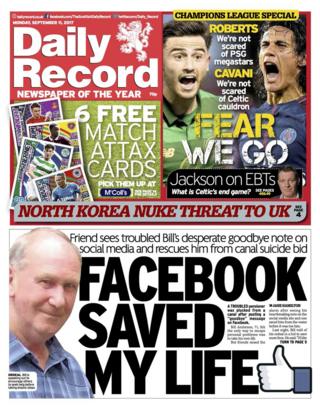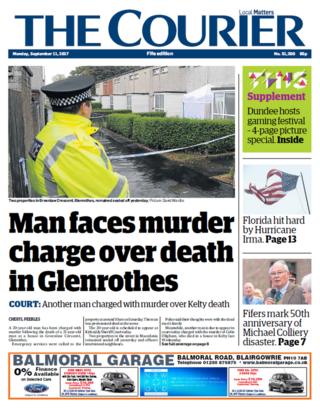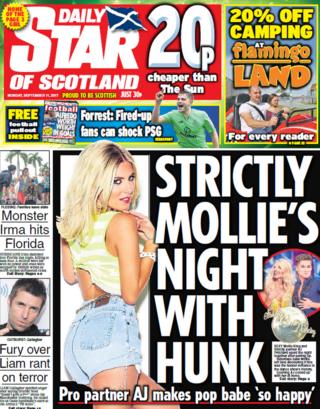 Exactly 20 years since the referendum on Scottish devolution, there are two starkly different front pages dedicated to the event.
While The National has produced an "anniversary special", the Scottish Daily Express reports on a survey which found that more than half of Scots believe devolution has failed to improve the health service or educational system north of the border.
A number of other papers focus on British tourists caught up in the path of hurricane Irma.
The Press and Journal has spoken to a north-east family on holiday in Disney World who created an "emergency bunker" in their laundry room ahead of the storm.
Three people died when Irma hit Florida, according to the i newspaper and almost seven million people were evacuated.
The story also leads the Scottish Daily Mail, which reports that the families of Britons stranded in the Caribbean following the devastating storm claim they have been "abandoned" by the UK government.
A study which links bleach and common disinfectants with a serious lung disease is the lead story in the Scottish edition of the Daily Telegraph.
The Herald reports that Scottish MPs have told Theresa May not to bypass Holyrood over Brexit,
The Scotsman highlights the "enormous gulf" between care for physical illnesses and that for mental health problems in Scotland. It says the number of psychiatrists working in Scotland's NHS has increased by just four over the past five years.
The Times reports concerns that Britain is the "sick man of Europe". It says life expectancy is rising in other European countries but it has stalled in the UK.
A man who posted a "goodbye" message on Facebook before attempting to take his own life has spoken to the Daily Record. He was rescued from the Caledonian Canal in Inverness after a friend spotted the post.
The Courier reports that a man has been charged with murder following the death of another man at a house in Glenrothes.
Rumours of a romance between Mollie King and her Strictly partner, AJ Pritchard, feature on the front page of the Daily Star.