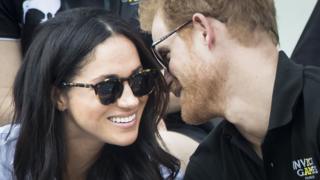 Democratic Unionist Party (DUP) leader Arlene Foster has congratulated the wrong prince after news broke of Prince Harry's plan to marry Meghan Markle.
Clarence House announced on Monday morning that Harry will marry his US actress fiancee next spring.
But Mrs Foster mistakenly tweeted her best wishes to Harry's already-married brother Prince William.
"Congratulations to HRH Prince William on his engagement to Megan (sic) Markle," she posted.
"Wonderful news this morning!"
The tweet was quickly deleted, with Mrs Foster correcting her error.