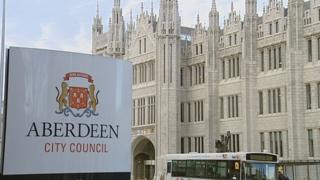 Nine Aberdeen councillors will remain suspended from Labour until at least early next year, the party has said.
The members of the Labour group were suspended by the party when they formed a Conservative coalition.
Labour's Scottish Executive Committee said the councillors would be given the chance to show a commitment to challenging austerity during the budget process next year.
The matter will be kept under review until then.
The SNP is the largest group at the council but is in opposition.
The Labour group signed a deal with the Conservative and independent groups in May.