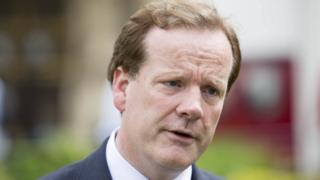 A Conservative MP suspended by his party after "serious allegations" were made against him says he still does not know what he is accused of.
Charlie Elphicke, a former party whip who has been the MP for Dover and Deal since 2010, has denied any "criminal wrongdoing".
In a statement, the married 46-year-old said: "So what then is [the] explanation for what I am accused of?"
The Conservative Party has not yet commented on his statement.
Referring to an explanation for his suspension, Mr Elphicke said: "I cannot give one. Because I do not know what I am accused of."
The Conservatives have recently published a new code of conduct for MPs and other elected representatives.
Mr Elphicke, who was suspended last Friday, added: "The fact is that this whole area of reporting misconduct and managing allegations of misconduct is a mess."