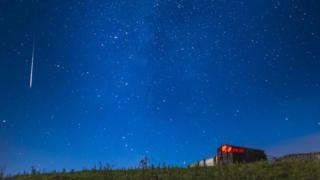 A meteor shower is believed to have been the cause of reports of a ship on fire off Lybster on the Caithness coast on Thursday night.
Police Scotland asked the Maritime and Coastguard Agency (MCA) to investigate.
The coastguard contacted the crews of boats in the area who reported back to say that no vessels were in difficulty.
An MCA spokeswoman said a fireball during the Quadrantid meteor shower could have been mistaken for a ship on fire.
She said: "The Quadrantids were at their peak with characteristics that could include bright fireball effects so we believe that this may have looked like a vessel of fire to the person that originally reported the incident."