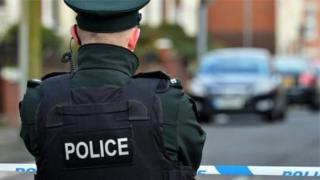 A man in his 20s has been taken to hospital after being stabbed in south Belfast.
The police said they were investigating after the attack in the Hatfiled Street area of the city at about 07:45 BST on Saturday.
The victim's condition is not yet known, but his injuries are not believed to be life-threatening.
Det Serg Moffett said: "Three men in their 20s have been arrested on suspicion of attempted murder."
Police have appealed for information.