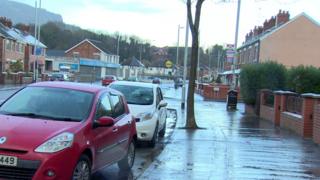 A 23-year-old man has been charged with two counts of attempted murder following a triple stabbing in Belfast.
Three men, all in their 20s, were stabbed in the north of the city during the early hours of Saturday.
A second man, in his 20s, and a 20-year-old woman, were also arrested but they have been released on bail pending further enquiries.
Police said they received reports of a disturbance at a property in York Park.
One of the men was found with stab wounds to the head.
Another suffered a head injury and stab wounds to the neck.
The third underwent surgery for abdominal injuries.
Police have appealed for information and would like to hear from anyone who was in the York Park area between 00:15 and 01:15 GMT on Saturday 25 November.