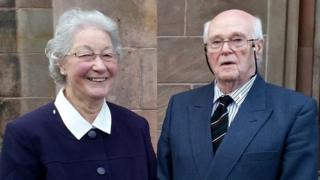 A 40-year-old man has been charged with the murder of an elderly married couple in County Armagh.
The man was arrested in the Springfields area of Portadown after the deaths of Michael and Majorie Cawdery on Friday.
The couple, both 83, were found in their Upper Ramone Park home in Portadown. They are reported to have been stabbed.
The man will appear at Lisburn Magistrates' Court on Tuesday.
He has also been charged with aggravated burglary and aggravated vehicle-taking.