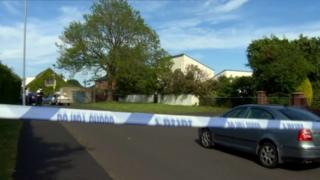 An elderly couple, believed to be in their 80s, have been found dead in their home in County Armagh.
It is understood they were murdered earlier on Friday afternoon.
They are reported to have been stabbed. Police forensic teams are currently at the scene in Upper Ramone Park in Portadown, close to Craigavon Area Hospital.
A 40-year-old man has been arrested.