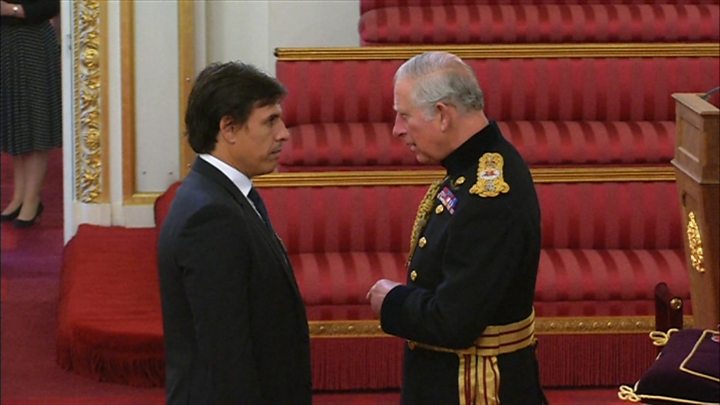 Chris Coleman said he "didn't have the courage" to ask the Prince of Wales a nagging question when receiving his OBE – whether he supports England or Wales.
The Wales manager was recognised for his services to football after guiding Wales to the Euro 2016 semi-final.
After the investiture, he said: "I didn't have the courage to ask him. I've often wondered actually."
He said the only way Wales could top last year's success was to get to the final of the 2018 World Cup.
Coleman said it was nerve-wracking picking up his award, adding that the prince was "very knowledgeable".
Looking ahead to the World Cup, he said: "I've got so much belief in my players."
Coleman said he has faith that his team can "produce something special", and asked if he thinks Wales could be World Cup 2018 winners, he replied: "Who knows?"