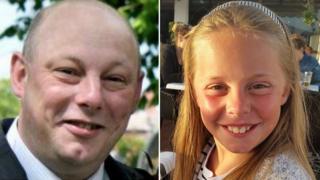 A burglar who killed a father and daughter in a fire he started in an attempt to cover his tracks has been jailed for 20 years.
Daniel Jones, 29, set a house in Stanley, Wakefield, alight in October 2016 in a bid to destroy CCTV evidence of a nearby break-in.
Andrew Broadhead, 42, and his daughter Kiera, eight, died in the fire.
At Leeds Crown Court, Jones, of Knottingley, was cleared by a jury of murder but convicted of manslaughter.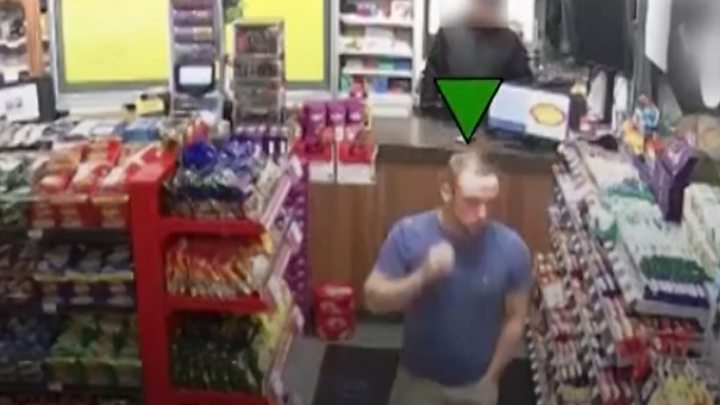 More on this story and others in Leeds and West Yorkshire
The court heard Mr and Mrs Broadhead and their two daughters were asleep in their home in the early hours of 19 October when Jones poured petrol through their front door letterbox and set it alight.
Mrs Broadhead and Mia managed to escape, but Mr Broadhead and Kiera were overcome by the rapidly spreading smoke and were later pronounced dead at the scene in Ash Crescent.
The jury heard how Jones was worried that CCTV footage from the home would reveal a raid he carried out three days earlier.
'My daddy was the world's greatest superhero'
Judge Mr Justice Morris gave special permission for Kiera's 13-year-old sister Mia to read a statement, in which she described her sibling as the "world's brightest star".
Usually, children aged under 14 are not allowed to sit in the public gallery at crown court hearings.
The teenager wiped away tears as she said her father was "the world's greatest superhero".
Speaking at the witness box, she told the court: "He was my hero.
"I am thankful for his happiness, kindness and his love for everyone – the way he was positive and how he always lifted everybody's spirits."
Speaking about her sister Kiera, she said: "I am thankful for the eight years we had with her – for her kindness, her funniness, her caring for one another and her humour.
"She didn't deserve this, neither of them did."
Jones, of Spawd Bone Lane, thought a camera may have recorded him stealing a safe from a friend's home on the same road a few days earlier.
It later turned out the camera was not even working properly.
During the trial, CCTV was shown of Jones buying fuel at a petrol station, then arriving at the Broadhead's home and setting fire to it.
Tracker evidence was also used from his van to confirm his movements on the night of the fire, the Crown Prosecution Service said.
Det Ch Insp Nicola Bryar, of West Yorkshire Police, said the crime had shocked "the whole of West Yorkshire".
"It is difficult to know where to start to describe the sheer madness and callousness of Jones's actions in trying to cover up a burglary by setting fire to a family home," she said.
"It is no exaggeration to say he has left the Broadhead family facing a lifetime of loss."